Ray-Ban is one of the most historic sunglass names in the world.
Born in 1937, the model 3025 Aviator was created by Bausch & Lomb in response to a request from the US Air Force for a optical-grade sunglass whose shape and color were optimized for the glare demands of aviators… hence the name "aviators."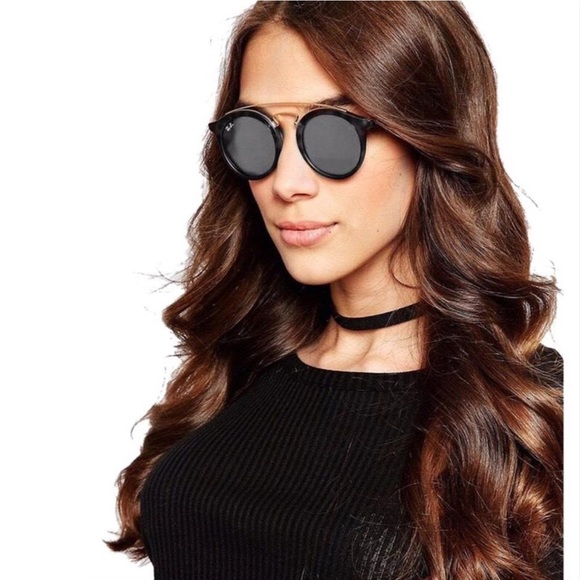 We carry an extensive selection of over 200 Ray-Ban sunglass styles in stock, including many of the classics.
Although that was over 80 years ago, Ray-Ban is such a timeless classic that it is still the go-to sunglass style for people of all ages. Long Island Opticians has been offering Ray-Ban sunglasses and customizing them with our clients' prescription ophthalmic lenses for many years.
Check out "up and comers", The Martinez Brothers as they talk about their journey and how they always looked out for one another.
Prescription Ray-Ban Sunglasses
We can fit the most difficult prescriptions into almost any Ray-Ban sunglass style.
Ray-Ban Wayfarers were the frames of choice endless teenagers across the globe who wanted to look as cool and rebellious as their idols.
Ray-Ban Clubmaster frames have en elegant style that is unisex and can be worn with almost any look. Denzel Washington and Michael Douglas are two Hollywood alum who favor Ray-Ban Clubmasters as part of their eyewear style wardrobe.
We are your Ray-Ban Ambassadors on Long Island.
At Long Island Opticians, we've been servicing the local community for over 70 years.
We have been a proud ambassador of Ray-Ban sunwear and eyewear and are experts in all repair and maintenance of the Ray-Ban line of frames. We will take the time to learn about your style and can help you choose the perfect eyewear wardrobe for you. Once you see our impressive selection of Ray-Ban frames, you will want to have a matching look for all of your favorite outfits.
There are so many ways to customize Ray-Ban. Come in and build your perfect look.