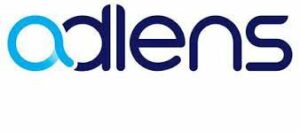 Adlens is short name for "adjustable lens." These stylesfeature an adjustable component, where the wearer can, in many cases, dial-in a power that let's them see clearly.
Designed to function either as a back-up or an alternative to your current prescription glasses, They are very useful in the following situtaions:
Post cataract surgery – after the first eye is done, but before the second eye is ready for surgery
Diabetics – People with diabetes often have fluctuating sugar levels, and this can affect your vision and prescription. Adlens Adjustables allow you to tune in the vision that works best for you.
People with varying focus needs – Computer uses, plumbers, musicians, car restorers and more will find the ability to tweak their focus very useful.
Adlens Adjustables are available in many frame colors and tinted lens options, including special tints for computer and mobile device use as well as grey, brown and green sunglass colors
The newest Adlens model is the Adlens Focuss. This revolutionary style features a fluid-adjustable layer that you can set for any fixation distance you like. There are 5 frame styles, and all are available in clear, sunglass tinted and Transitions prescription options